Brooks Shoes History
Our History
Bath and Ballet Shoes

Brooks begins in a small factory in Philadelphia that makes ballet slippers and bathing shoes. While we can't take much credit for revolutionizing the ballet or bath shoe industries, we remain just as committed to specialized gear for a specialized activity.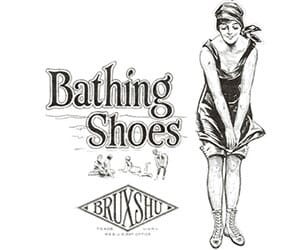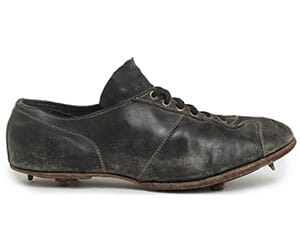 Baseball Cleats

We move into mainstream sports with the development of our first baseball cleats, which will go on to be worn by championship teams and famous athletes like Mickey Mantle. Our past business was America's Favorite Pastime.
Roller Skates

You know that little bumper on the front of your roller skates that sometimes, but not often enough, prevents you from crashing into parked cars? That's us.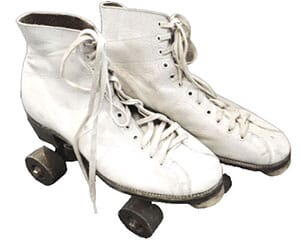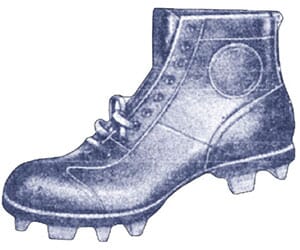 Football Cleats

Brooks makes one of its first innovations for serious athletes: Natural Bend Arch Support. It quickly becomes a favorite technology among players. Another patent, Lock Tight, helps reduce injury by preventing cleats from coming off during the game.
Children's Shoes

Many are surprised to learn we no longer make pint-sized ped-wear. At one point, we launched a line called "Pedicraft" that was scientifically engineered for children. We eventually grew out of them, as did all the children who wore them.
Softball Cleats

Brooks develops shoes with soft rubber cleats for softball. They become extremely popular, alongside an extensive and growing lineup that also includes ice skates, gym, bowling, basketball, baseball, soccer, boxing and wrestling shoes.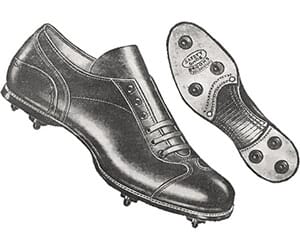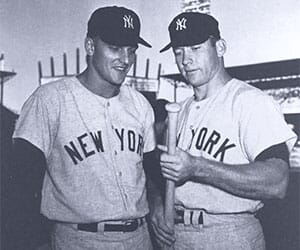 A Moment with Mickey

Long before Brooks could take part in major sports endorsements, then-CEO Jerry Turner made his way into the Yankees' locker room with a box of Brooks cleats under each arm. He asked Roger Maris and Mickey Mantle if they'd like to try them on. Maris declined, but Mantle tried them, loved them and bought both pairs with a check for $44.